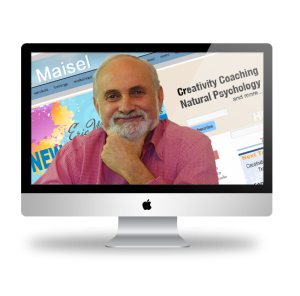 EMOTIONAL HEALING VIRTUAL CONFERENCE
The Emotional Healing virtual conference is coming April 2014. Completely free, this conference brings you some of the world's top experts on the subject of emotional healing, life purpose, and mental health.
Scheduled guests Dr. Maisel will be interviewing include:
Guy Winch on EMOTIONAL FIRST AID
Mark Nepo on HEALING AND PRESENCE
Susan Raeburn on HEALING ADDICTIONS
Alex Lickerman on THE UNDEFEATED MIND
Eva Weaver on ALTERNATE HEALING
Louis Breger on HOW THERAPY WORKS
Marilyn Wedge on HEALING FAMILIES
Lee Jampolsky on HEALING ILLNESS
Melanie Greenberg on 12 GREAT COPING STRATEGIES
Guy Finley on SPIRITUAL HEALING
Lois Holzman on CREATING WELL-BEING
Henry Shukman on BUDDHISM AND HEALING
Gail McMeekin on HEALING WOMEN
Jed Diamond on HEALING MEN
Leslie Phelps on HEALING RELATIONSHIPS
Please sign up now! (The sign-up page will be available September 1, 2013)
Remember: this is completely free!