Creativity Coaching Certification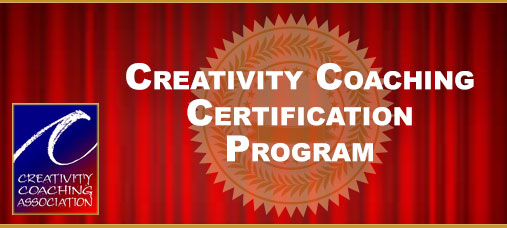 Dr. Maisel does not personally certify creativity coaches. Rather, the certification process for creativity coaches is through the Creativity Coaching Association. Their well-established online program provides core trainings and other important experiences leading to certification.
To learn more about this certification program, please visit the Creativity Coaching Association certification page.
Both of Dr. Maisel's creativity coaching trainings, Introduction to Creativity Coaching and Advanced Creativity Coaching, are at once stand-alone trainings and CCA program requirements. Dr. Maisel's trainings can be taken before or after declaring candidacy.
You might take the Introduction to Creativity Coaching Training and then think about whether you want to pursue certification or you may opt to pursue certification right out of the gate. The choice is yours.