September 2020 Get Your Book Written! Group
Spend four months making real progress on your book.
Both a class and a support group, Get Your Book Written! is designed to help you get your book written (or considerably written) over the course of four months.
With weekly lessons, daily encouragement, self-paced weekend workshop pdfs, dedicated question days, and the twin blessings of support and accountability, you will make real progress on your book.
This is for you if:
You want to come up with an idea for your book and get it launched
You have your idea but haven't really gotten started yet
You have lots of bits for your book but haven't made much progress yet
Your book has twisted and turned and you don't really know where you are now
You've gotten stuck and put your book aside
You're working reasonably well on your book but could use a boost
You're working quite well but love the idea of support and accountability
Get Your Book Written! will serve you well.
Praise for  Get Your Book Written
"Eric Maisel's online Get Your Book Written group has proven such a worthy investment of time, energy and money! With the group now in its third month, I've written over four chapters of a novel that before I joined the group I had barely started. The check-ins from group members and Eric's weekly lessons and daily pithy emails have all proved inspiring. I now have a daily writing practice in place and to make sure the benefits continue I may well sign up for another four months of support and accountability!"—Denise Beck-Clark, MFA, LCSW
"I can't say enough about Eric Maisel's Get Your Book Written! workshop. I've been working on a challenging novel that is the kind of book I've always wanted to write. This group, with Eric's profound knowledge of how to coach writers into lift-off, has helped me face the challenge of finishing a second draft. I will be in these workshops as long as he continues to offer them, doing the work I have dreamed of doing for my whole life."—Nicci Carrera
"The accountability, support, encouragement and valuable leadership from Eric has proven invaluable and kept me on track with my writing. After feeling stuck for the past year, I am writing daily! I would encourage anyone who wants to move forward with their writing to think about grabbing this group experience when it's next offered."—Nick Lazaris, Psy.D., Performance & Anxiety Coach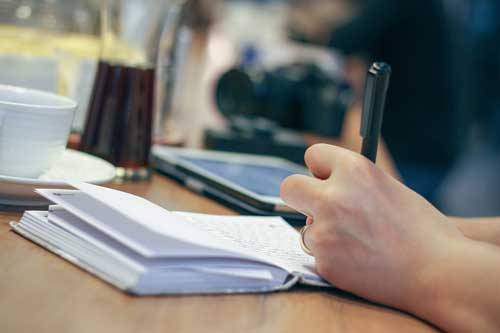 DETAILS
Start date: September 7, 2020
End date: December 31, 2020
Method of delivery: Email
Meeting times: Get Your Book Written! fits every schedule. You can be part of this support group whether you live in the United States, Canada, Europe, Australia, Asia, or anywhere in the world
Perfect for: Novelists, graphic novelists, memoirists, nonfiction writers, playwrights, screenwriters, essayists, poets, content creators, bloggers, or anyone wanting to make real progress on their writing.
Cost: $475 for first-time participants, $325 for repeat participants
Please sign up now. Get Your Book Written! will fill up.
Eric Maisel
 Eric Maisel is the author of 50+ books. He is widely regarded as America's foremost creativity coach and leads writing workshops online and worldwide. 
His books include Fearless Creating, Coaching the Artist Within, The Van Gogh Blues, A Writer's Paris, A Writer's San Francisco, and many more. 
Dr. Maisel trains creativity coaches, maintains an international coaching practice, and writes the "Rethinking Mental Health" blog for Psychology Today (with more than 2,000,000 views).