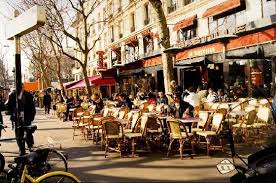 2014's European Deep Writing workshop will be in … Paris!
Added feature this year: en plein air writing! In addition to classroom time at the American Graduate School in Paris, optional writing time in Paris's great parks under the tutelage of America's foremost creativity coach.
This will be a five-day workshop, Monday June 16, 2014 through Friday, June 20, 2014, with an optional get-acquainted get-together on the evening of Sunday, June 15.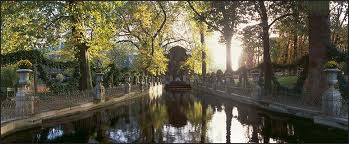 This workshop is also perfect for visual artists, composers, thinkers, dreamers, and anyone else who can do her work outdoors!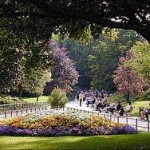 In addition to classroom time, there will be optional writing time in the Luxembourg Gardens, the Jardin des Plantes, the Place des Vosges, and more!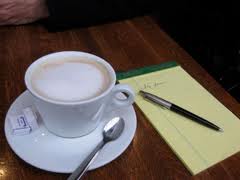 Writers can use notebooks or electronic devices (but please have good battery power!). Visual artists can sketch or paint. Please plan to wear comfortable clothes and confortable walking shoes! We will then (optionally) visit a café after our day of writing for refreshments!
For those of you who need to know a little bit more about what goes on at a deep writing workshop, please visit here for general information and here for endorsements. The main points are the following: you will receive really valuable lessons; you will write a lot; there is no sharing of the work or critiquing of the work; you will fall back in love with your writing; you will meet great, like-minded people; you will improve your writing habits; and you will deepen your writing commitment. And you get Paris!
The location for the Paris Deep Writing workshop will be the American Graduate School in Paris, on Boulevard Raspail just north of Boulevard Montparnasse, a couple of blocks from the Luxembourg Gardens. Here is information on the location.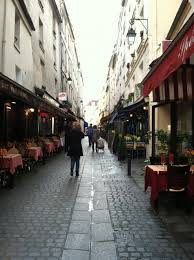 The cost is $595. All accommodations, meals, and travel are on your own. Group members who want to share accommodations will be able to make arrangements among themselves.
There is a $195 deposit per person. It is completely refundable until May 1, 2014. After that it can only be applied to another of my workshops or trainings. Full payment is due by May 1, 2014.
Personally, I can hardly wait!
Please sign up quickly! You are not going to want to miss this.
Best,
Eric