Deep Writing in Brighton, England
May 22 – 26, 2017
Come for the sea … stay for the festival!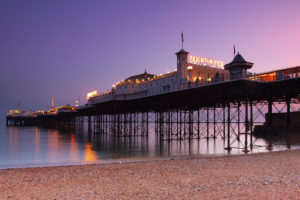 You won't want to miss my Deep Writing Workshop in Brighton, England that will take place May 22 – May 26, 2017.
Brighton is England's liveliest spot after London, just a bit over an hour from the capital, famous for its seaside attractions and, in May of each year, its world-famous festival. Come for the sea, the festival, and deep writing!
If you don't know about my Deep Writing Workshops, which I've run in places like Paris, Prague, Rome, London, New York, and San Francisco and at retreat centers like Omega, Kripalu, and Esalen, there's a description below and endorsements. If you do know about them and have been dreaming of coming, this is the one to choose. We will have a wonderful time!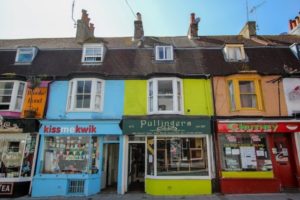 Please get your deposit in now. It is completely refundable through April 1, 2017. You can also grab a special early bird price that is valid until March1, 2017. Grab the early bird price now!
Workshop description
My deep writing workshops are simple in structure and powerful in effect. During the workshop you relearn how much writing means to you and you make real progress on your chosen project.
A genuinely safe environment is created because participants' writing is neither shared nor critiqued. Rather, the group receives permission to spend time connecting with and falling back in love with their own writing.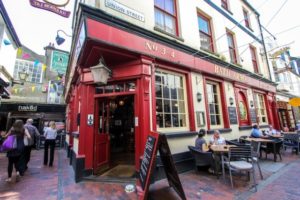 Each writing session begins with an important lesson. You explore the unique challenges that writers face and have the opportunity to resolve longstanding issues around committing, planning and doing, generating mental energy, achieving a centered presence, mastering anxiety, and maintaining a writing life.
This workshop is ideal for writers of every level of experience, from published authors to writers who have yet to begin writing. It is likewise ideal for writers who want to discover what they want to write, who are hoping to get back to a beloved project, or who are immersed in a current project. Give yourself the gift of a week in the embrace of your own writing!
Endorsements
"I began my novel in one of Eric's Deep Writing workshops, finished it in another, and quickly sold it for a lovely advance. Eric and his writing workshops have made all the difference in my writing life." –Eva Weaver, The Puppet Boy of Warsaw
"This was a wonderful week of encouragement and guidance from Eric that helped me get honest about and confront my anxiety about my writing. I am grateful for the opportunity to spend so much time and energy on my writing this week. Not only did this workshop help me develop confidence in my own writing but it opened my eyes to the larger possibilities and whetted my writing appetite." – Sara L.
"Eric provided a safe forum for writers to really find their tribe. He encouraged us, validated us, and inspired us. His advice was instantly credible and powerfully pragmatic. But more importantly, he gave us time to devote to our work. It would be nearly impossible to walk away from this workshop and not feel inspired and incredibly productive. To all working and aspiring writers, this is a must-attend retreat."?– Anita N.
"At some point in the workshop, I regained my drive to write and create meaning in both my inner and outer landscapes. Eric's leadership made that possible for me and facilitated that shift into my newfound sense of identity as a writer. Thank you, Eric!"—Marian R.
"In the last three years I've written, crafted, and stressed about three short stories. In the last three days with Eric, I've written, edited, struggled with and enjoyed creating three new short stories. What didn't seem possible to me previously is now an organized set of tangible techniques, strategies, awareness, and work that I'm producing."?– Muireann O.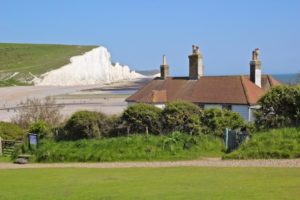 "Eric knows the writing process from the inside out and that's how he teaches it. I've learned how to quiet my mind, still my body, and focus my intention. The result? 15,000 words written and a strengthened conviction that it matters." – Darlene C.
"I came to the workshop with the desire to resume a writing practice. Never in my wildest imagination did I have the intention of starting a book. Guess what? I have started to write a book! Eric's lessons have broken down barriers—even my imaginary ones—that have prevented me from writing." – Carol K.
"Fascinating, funny, and unbelievably useful. Finally, an approach to writing that actually works!" – Susan B.
"Informative, motivating and honest. I highly recommend Eric's teaching for those sincerely interested in writing." – Jack F.
"It's hard to get going on a writing project. This workshop provides everything that you need: helpful and inspiring lessons, plenty of time to write, and no sharing or critiques. You will be amazed by how much you will accomplish and you will go home with the tools and motivation to keep at it." – Amy M.
"I didn't know what I was looking for when I signed up for Eric Maisel's Deep Writing workshop. By the end of Day 2, I had found it anyway. He gave me the tools to sustain a writing practice and to honor my desire to write. I can't think of a better endorsement than to say that I hope that my daughter one day encounters Eric. He shows how to stay sanely, smartly, and creatively committed to your passion." – Lourdes V.
When
May 22 – 26, 2017.
Workshop hours to be determined but they are typically 10 a.m. – 2 p.m. Monday through Friday, leaving ample time to experience Brighton, nearby medieval towns and the natural wonders of Sussex, and the Brighton festival.
Where
Brighton, England
Cost
$495. For participants who have previously taken a Deep Writing workshop
$595. Regular price. Fully refundable until April 1, 2017. After April 1, 2017 the fee is applicable to another Eric Maisel training or workshop.
$195. Deposit. Holds your place. The deposit is fully refundable until April 1, 2017. After April 1, 2017 the fee is applicable to another Eric Maisel training or workshop.
This is the workshop fee. All arrangements (flight, lodging, meals, festival tickets) are on your own. We will have one group dinner and other festivities.
Links
Here's information on the festival:
Here's information on Brighton:
Don't miss out! See you in Brighton!
AND DON'T MISS THESE ONE-DAY BRIGHTON WORKSHOPS!
The day before Deep Writing Brighton and the day after Deep Writing Brighton!
On Sunday, May 21 Eva Weaver, author of The Puppet Boy of Warsaw and The Eye of the Reindeer—and also an art therapist, performance artist, coach, and alumnus of several deep writing workshops—will present a one-day workshop called "Writing from the Body." To learn about Eva's workshop please visit here:
http://www.evaweaver.com/Writer/writing_from_the_body.html
On Saturday, May 27 April Bosshard, who's led workshops in Paris, Vancouver, San Miguel, and elsewhere, will present a one-day workshop called "Creating Compelling Characters." To learn about April's workshop please visit here:
http://www.deepstorydesign.com/wp-content/uploads/2017/02/DSD-CharacterBrightonMAY2017rev.pdf
Take all three and have a fabulous 7 days! (Separate fees apply to Eva's and April's workshops.)