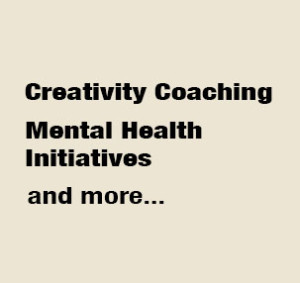 Welcome! My name is Eric Maisel and I've written more than 40 books on a wide variety of subjects. In 2015 my next book appears from Transaction Publishers. It is called The Future of Mental Health: Deconstructing the Mental Disorder Paradigm and describes a future of mental health movement that I am spearheading.
My interests include creativity, meaning, life purpose, and mental health. I work with clients as a creativity coach, train creativity coaches, and provide core trainings for the Creativity Coaching Association. I also offer writing workshops around the world in places like London, Paris, Prague, Rome, New York and San Francisco and at workshop centers like Esalen, Kripalu and Omega.
I am an advocate for a changed and revitalized view of mental health services, one that does away with our current mental disorder naming system, and I write the Rethinking Mental Health blog for Psychology Today. Some of my books in this area include Rethinking Depression, The Van Gogh Blues, and Brainstorm: Harnessing the Power of Productive Obsessions.
I am also an advocate for a global paradigm shift from seeking meaning to making meaning. I've written about value-based meaning-making in many of my books, including in one of my latest, Life Purpose Boot Camp.
In 2014 three books appeared, Secrets of a Creativity Coach (Motivational Press), Settled (Motivational Press), and Life Purpose Boot Camp (New World Library). My initiatives for 2015 include life purpose boot camp instructor trainings, creativity coaching trainings, deep writing workshops, and my future of mental health movement initiatives (please visit The Future of Mental Health website).
If you'd like to work with me as a coaching client, take one of my trainings, invite me to speak, sponsor a workshop, interview me, or just chat, I look forward to hearing from you! Please enjoy this site.