Sharpen Your Pen: A Weekend of Engaged Writing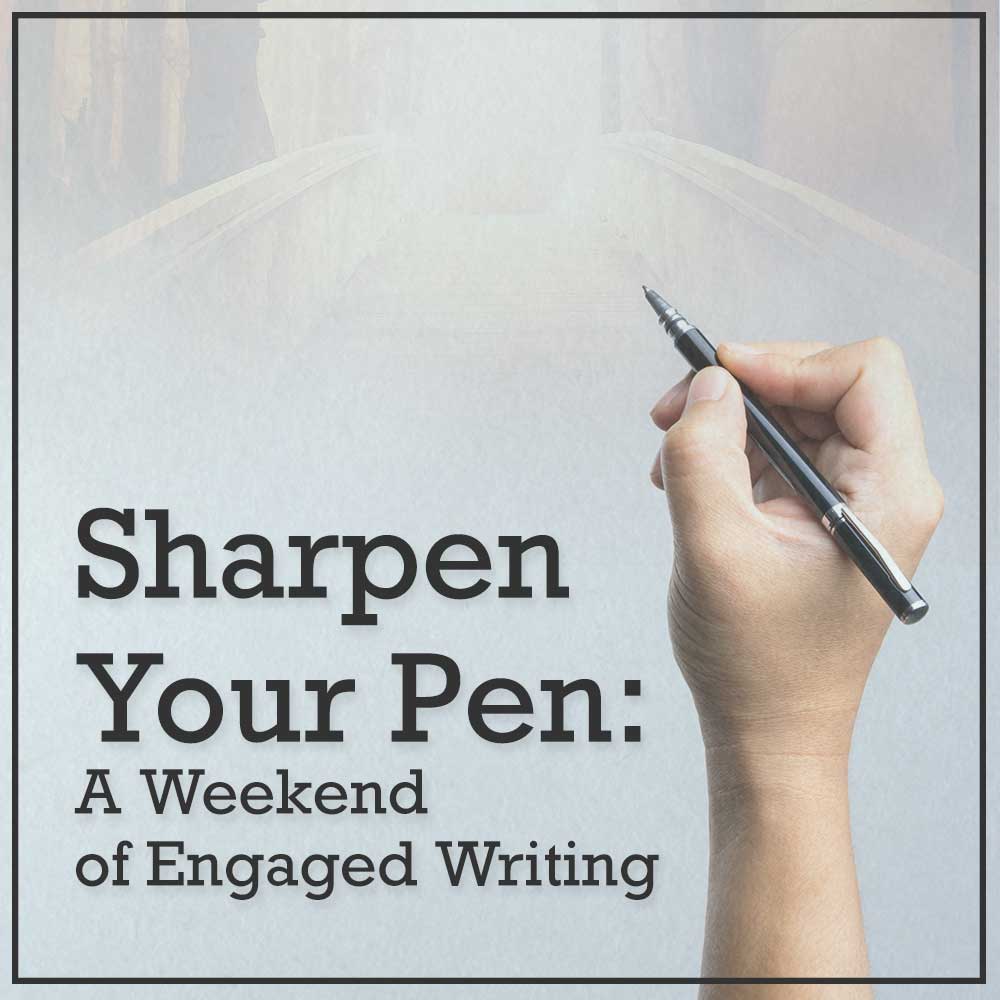 All of the movements that matter to you and me and to so many millions of other people—the human rights movement, the civil rights movement, the women's movement, the gay rights movement, the efforts to keep state and church separate, the efforts to expose tyrants in the home and in the state, the efforts to hold entrenched professional classes like psychiatrists accountable—require that people like you and me sharpen our pens and tell our truths.
This is a weekend for you to do just that.
Writing is not the only way to stand up. But it's an important way and a beautiful way.
Whether you stand up in a memoir, a series of essays, a blog post, an independent film, a nonfiction book, a novel, a series of poems, a stage play, a performance piece or in any other way that words can be used, what you say can matter and may well matter.
We have a long history of books making a difference, whether it's George Orwell's 1984 or Rachel Carson's Silent Spring or countless others we could name. Today, short forms can matter as much as long forms: bloggers, essayists, and investigative reporters are speaking to millions. This is a weekend of devotion to your writing and to your speaking, whether you're working on something as long as an epic novel or as short as a letter-to-the-editor.
I will lead you through the weekend via timed emails in a format that has been working beautifully. Here are some of the words of praise for my Deep Writing online workshops and my Memoir Breakthrough online workshops. This workshop will work just as well as those and help you just as much.
Praise for 
Sharpen Your Pen
"Thank you for another excellent writing workshop. I've learned so much from you through these writing workshops! You have a way that makes me open up and write about things that I've buried inside for a long time. It's like peeling an onion, each layer of the story makes me cry. But I've also noticed that every time I go through one of your writing workshops, I feel lighter and better by Monday morning. Till next time!"—Tina McCoy
"I wrote you after Saturday's session to say, 'How could tomorrow be better than today?' Well, I got my answer! I wrote several pages more than yesterday and came up with even more actionable steps and ideas. This weekend I acknowledged and addressed many issues that have been holding me back. I am re-energized and ready to continue with all my projects!"—Trudy Reeves
"Eric's online weekend workshop works so smoothly you hardly notice its clever design. It uses e-mail rather than real-time technologies that can glitch up. Prompts and encouragements come often, yet there's plenty of time to write. Each lesson builds on the ones before, and all are aimed at keeping the writer writing. I wrote more this weekend than in the previous six months, and while it's too soon to say that everything I wrote is golden, what I can say is that I feel like a writer again. Thanks so much!"—Janis Lull
""I'm so glad I made the last-minute decision to join the workshop. I was able to get back into a writing project I had abandoned for reasons you clearly addressed this weekend. I was also glad to have the writing exercises and questions you put to us. I found those very worthwhile as they addressed why I had stopped writing in the first place. I think the structure of the workshop works very well. Thank you for this, and all you do!"—Denise Beck-Clark
COME JOIN ME
You may know exactly what you'd like to write about. In that case, you'll get a ton of writing done during this weekend and also learn some important lessons that will stand you in good stead for the future. If you don't have a specific idea or even a clue where to begin, this weekend will open the door and spark your thoughts. 
You can help the world by speaking up and you can change your own life by speaking up. When we don't speak up, we harm ourselves. Not telling our truth harms us physically and emotionally. Help others, including those millions of youngsters growing up, and feel better in the process. Come join me for an important weekend.
The weekend is intentionally low cost. And there is an even lower cost option. I don't want you to miss this weekend because of its cost. Here are the details. Get on board now.
DETAILS
What You Will Need
+ Internet connection and email capability
What You Won't Need
+ You don't need to have any writing started yet. This is a great way to begin!
+ You don't need to be at any particular stage of a writing project. This workshop is for writers at every stage and every level. Whether you just have a few ideas jotted down, tons of notes, many chapters done, or are approaching the finish line, this workshop will serve you.
What Won't Happen
+ There will be no sharing or critiquing of what you've written. That's a feature of my workshops that writers really appreciate. It makes for an especially safe and productive environment.
This and That
+ Get dressed or write in your pajamas. You will be at home!
+ You do not need to connect via Zoom, Skype, or any other way. The workshop is email-based.
+ If you've ever wanted to lead an online workshop, see how this model works!
+ This is a great chance to work with me without having to make the large commitment that attending a live workshop requires.
+ I will guide you throughout the weekend, answer any questions, and help you move forward!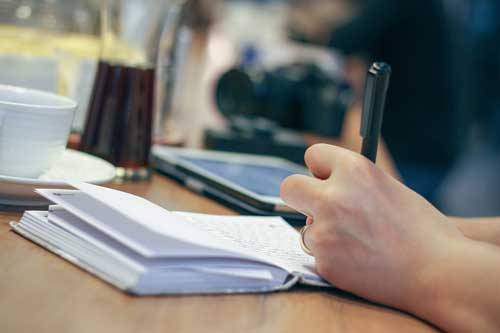 Where
Wherever you are. The workshop is conducted entirely via email. Remain in the comfort of your study, bedroom, or living room.
Upcoming Dates
Later this year, this weekend workshop will become a self-paced program perfectly suited to every schedule. Look out for it!
Please sign up now. Come have a lovely, important weekend.