Mastering the Coaching Session
Best Practices for Understanding, Serving, and Helping Clients
A 16-Week Training for New Coaches, Seasoned Coaches, and Anyone Thinking About Coaching as a Profession
Being a coach—a life coach, a creativity coach, a spiritual coach, a mental health coach, a business coach—has many moving parts. There is the entrepreneurial part: finding clients, instituting systems, building a business, etc. There is the training integration part, which includes both coach training and integrating other trainings, like for instance your yoga training, tapping training, breath work training, etc. And most fundamentally there is the coaching session itself: meeting with another human being for a fixed amount of time and, during that fixed amount of time, being of as much help as possible.   
Join master coach Eric Maisel, the author of more than 50 books including Coaching the Artist Within, Inside Creativity Coaching, and The Creativity Workbook for Coaches and Creatives, workshop, webinar, and keynote presenter to organizations like the American Mental Health Counselors Association and the International Authority for Professional Coaching and Mentoring, with forty years of experience working with clients and training coaches, for this 16-week training that will teach you exactly what you need to know in order to conduct centered, grounded and powerful coaching sessions. 
+ Best practices for the beginning of a session, best practices for the middle of a session, and best practices for the close of a session
+ How to conduct the first session
+ What to do between the first session and the second session (there are certain things that work best!)
+ How to conduct the second session
+ What to do when a session is stalled
+ How to ask quality questions that make a difference
+ How to make use of client information
+ How to frame and monitor your ongoing work with clients
+ How to meet the common challenges that arise in session
+ And, most fundamentally, how to conduct sessions that work and how to conduct them without taxing yourself. 
The coaching session is an art form. Come learn that art!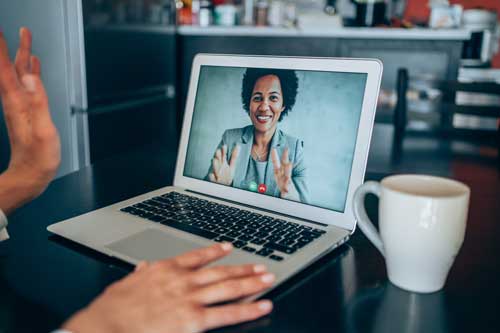 "I just completed Eric Maisel's Mastering the Coaching Session training. I am so appreciative of Eric's work and what he shares about not only how to coach others but how to coach myself and deal with the inevitable inner issues that come up as I work with clients. Though I have been coaching for over 15 years, this class helped me to review and improve how I do every aspect of the work. This is deeply meaningful work to me and Eric understands this. He encourages and supports coaches to work with clients on concrete issues and on the challenging life issues of who we are, what we believe, and how this impacts our lives and creative practice."—Jacqui Beck 
DETAILS
This class is conducted via email and google group participation and fits every schedule. There are no live Zoom meetings or other fixed-time commitments. This training is designed to fit into your real life. Come join master coach Eric Maisel and learn how sessions work—and how they can work for you!
Prerequisites: none
Start date: November 28, 2022
Cost: $475
Early Bird Special: $425 (until November 1, 2022)