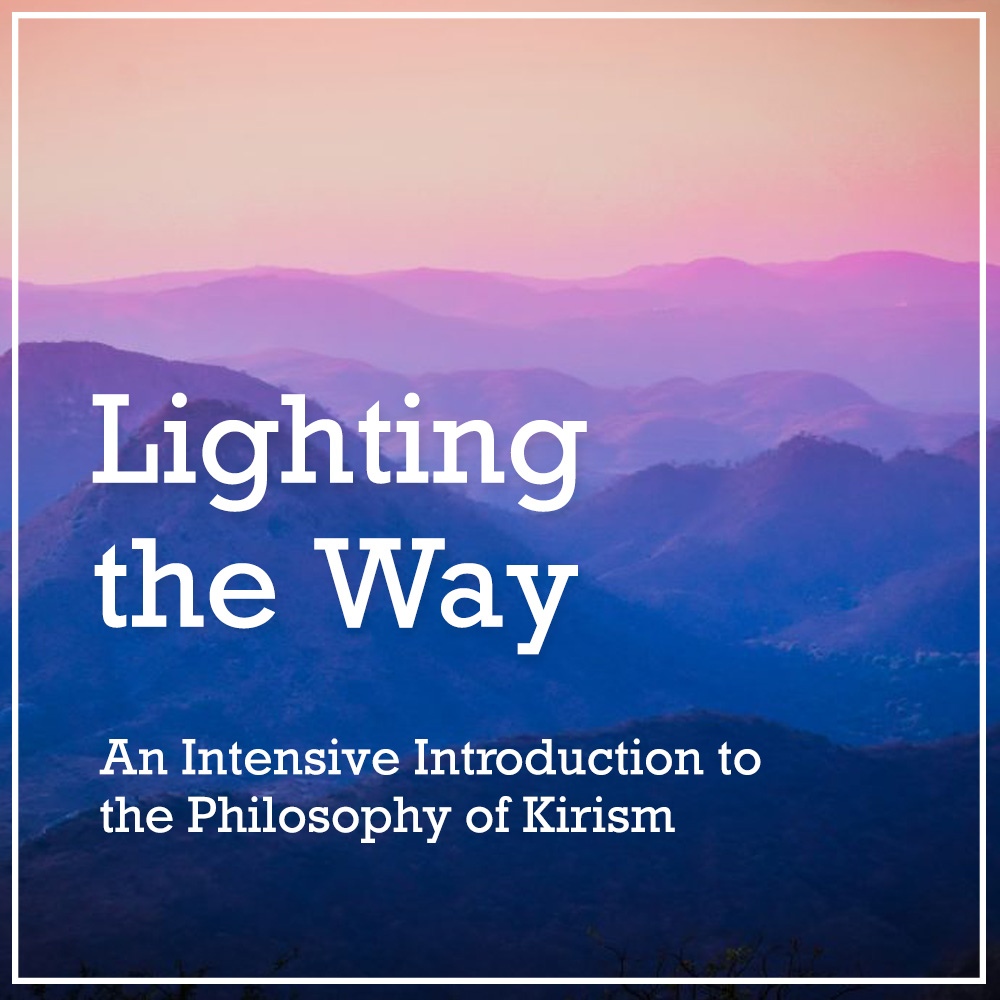 DETAILS
LIGHTING THE WAY
An Intensive Introduction to the Philosophy of Kirism
When: The month of August, 2020
December 1, 2020 
How: An online group that will support a wealth of new learning. You'll receive a course text, lessons, dedicated question days, and two live zoom calls (that will be recorded) where I'll explain kirism and where you can get all of your questions answered.
Text: You'll receive the complete text Lighting the Way: How Kirism Answers Life's Toughest Questions. You'll receive it as soon as you sign up. Get acquainted with kirism today!
Cost: $149
Please join me. This is the learning experience of a lifetime!
LIGHTING THE WAY
An Intensive Introduction to the Philosophy of Kirism
Kirism is a brand-new philosophy of life. Developed by Eric Maisel, the author of 50+ books including The Van Gogh Blues, Life Purpose Boot Camp, and The Future of Mental Health, kirism is the breakthrough philosophy you've dreamt of discovering.
Spend a month deeply experiencing kirism's powerful benefits and breakthrough ideas
You could spend a fortune in time, money and energy traveling across the world to study ancient religion or philosophy. And you might come away disappointed, because those traditions were built for another time. Now, there is a contemporary philosophy of life that will speak directly to you. This is very big news!
Learn kirism step-by-step in one month's time and apply it directly to your life.
Kirism illuminates your reality. It takes into account how meaning works. It spells out the difference between life purpose and life purposes. It supports the pivotal tasks of self-obligation and self-authorship. It shines a bright light on the challenges posed by culture and society. It makes sense of ethical action in a world of ambiguity. It tackles everything from intimate relationships to absurd rebellion. And more!
Cool down this sweltering summer with a shower of new learning!
Kirism is a contemporary, comprehensive and coherent philosophy of life. If no philosophy or religion has quite spoken to you or made quite enough sense to you, here's the alternative you've been hungering for. Kirism is designed to address today's challenges and to supply you with a philosophy of life that makes sense. Come join me for this learning adventure!
Spend 30 days and come away with a new worldview!
You'll learn:
+ What kirism is … and how it applies to you
+ Kirist practices that will make every day richer, more centered, and more purposeful
+ Practical steps to bring kirism into your life
+ What a kirist day looks likes … and why it feels great!
+ How kirism will boost your creativity and your productivity
+ How to finally live your life purposes
+ Why kirism is both easy and vital
Kirism is deep but it's also down-to-earth. Change your life NOW.
About Eric Maisel
Eric Maisel, Ph.D., is a retired family therapist, active creativity coach, blogger for Psychology Today (where his Rethinking Mental Health blog has more than 2,000,000 views), critical psychology and critical psychiatry activist, international workshop leader and keynote speaker, and the author of 50+ books. His books include Fearless Creating, Coaching the Artist Within, Mastering Creative Anxiety, Overcoming Your Difficult Family, and Lighting the Way (widely available July 1, 2020).