A Breakthrough Way of Working with Clients That Makes Coaching Easier and Deepens the Coaching Relationship
A six-week course for coaches
Eric Maisel teaches you his brand-new philosophy of life and how it works magic in the coaching relationship
Choose to make a real difference in the lives of your clients!
You can deepen and improve your coaching by providing clients with a framework that motivates them, that provides them with answers to the questions they are asking, and that helps them make sense of the many life challenges confronting them.
If you've sometimes felt at sea with clients, if you'd had trouble focusing them because they seem "all over the map," if you've had questions about "what to do next" in coaching, knowing about and using kirism can help you. 
Kirism is a complete, contemporary philosophy of life. Developed by Eric Maisel and introduced in Lighting the Way: How Kirism Answers Life's Toughest Questions, kirism brings the idea of "life philosophy" into the twenty-first century. This is a brand-new, important contribution that will serve you personally—and make a world of difference in the lives of your clients.
A central coaching task is helping clients name their goals and achieve those goals. What makes this task much easier is providing a context for those goals. Kirism provides that context. Clients learn about ideas like meaning investments and meaning opportunities, the difference between "the purpose of life" and active life purpose choosing, how to take "a step to the side" to increase awareness, the art of "doing the next right thing" in support of their values and their goals, and much more. These are super-important ideas and can make all the difference between the coaching petering out or the coaching working beautifully.    
Clients can learn these invaluable ideas without ever needing to hear the word "kirism"! You can chat with clients about these ideas and provide them with this powerful context by using everyday language to create a brand-new picture of how life can be lived. You can do this whether or not you ever mention the word kirism. You can help them resolve their most intractable, long-standing issues—and you can do it in minutes. 
Yes, in just minutes. Helping clients move from the idea of "the purpose of life" to the reality of multiple life purposes, helping clients understand that activities that serve their meaning needs may not feel meaningful in the doing (such an important idea, especially for creatives struggling with their creative work), helping them remember and helping them re-experience why they and their efforts matter—all of this is easy to say and profoundly important. 
You never have to mention kirism, just as you could chat with a client about detachment without ever mentioning Buddhism or chat with a client about freedom without ever mentioning existentialism. You'll learn great ways of presenting these ideas and the amazing art of using ordinary, everyday language to deepen and transform the coaching relationship.  
You'll learn:
What kirism is, its central ideas and principles
Why a kirist frame deepens the coaching work
How to talk about kirism with clients
How to translate kirist ideas into everyday language
How to help clients make dramatic progress in a short amount of time
How to really help clients, whatever issues they present
You might be thinking:
Philosophy isn't my thing
I wouldn't want to preach to people
I wouldn't want to step on the toes of clients' beliefs
I don't like directing clients or "selling them" ideas

 
These are understandable concerns. But in my experience clients are hungry for these ideas and for this frame of reference. They've likely taken countless workshops, embraced countless ideas, and traveled countless paths and they still feel unsettled, bereft, and without a way of life that answers their questions, meets their concerns, and really makes sense. They will thank you for sharing these ideas with them—and experience real growth and change in the process!
You will be personally enriched by encountering these ideas and your clients will be helped immeasurably. This is not to be missed. Coaching is a great service—and adding the ideas of kirism makes it even greater!
Praise for  Lighting the Way
"Lighting the Way is one of those rare books, a real treasure to read and reread. It is a joy to get immersed in kirism, a contemporary philosophy of life, to absorb its wisdom, its beauty and its guidance toward living the best life we have it in us to live. It is a lighthouse that will steer anyone safely back to the shores when lost in a storm out at sea. It's a roadmap for anyone up to the challenge to lead an authentic and self-directed life, for anyone who believes in beauty, truth and goodness, and who chooses to give life a thumb's up so as to make the world a better place."—Sarah T.
"It's rare that a philosophical guide is a page-turner. Lighting the Way is that rarity. As well as being the wisest possible companion for helping us face and creatively address the many challenges of being human, it is entertaining, engaging — and real. Author Eric Maisel uses real life, on-the-ground examples to illuminate the questions that confound us: How can I possibly figure out what my life purpose is? How am I supposed to find work that is truly satisfying? How can I create a meaningful life when I feel cheated by fate? And why should I? In a world that can feel hopeless, Lighting the Way offers hope, inspiration, and clarity. It's a book to return to again and again."—Donaleen S.
"The conundrums facing human beings are as challenging and confusing as ever. Fortunately, we have Dr. Eric Maisel, the author of this new philosophy of living he's called kirism, providing uplifting answers. Kirism is an embodiment of what Dr. Maisel has put forth in many of his books on creativity and psychology, suggesting how and why we can live with fulfillment and even joy in the 21st century. In a book that is profound, easily readable, and filled with humor and playfulness, we learn how to live well, despite the still absurd realities of life. Everyone should read Lighting the Way: How Kirism Answers Life's Toughest Questions. We might just have a happier and more peaceful world if we did."—Larry S.
"As both a source and a guide, I have found the philosophy of Kirism to be infinitely valuable. It has helped illuminate for me a greater understanding of what it means to be human with the unique blessings and burdens of consciousness. I particularly admire how Lighting the Way recognizes and champions the perspective of the individual wherever they might be on life's path, emphasizing the role of choice and personal responsibility. It is a call to bring forth the best part of who we are and all that we are truly capable of becoming."—Helen R.
"This is an outstanding book, a fresh philosophy that is all about you, the individual. Maisel doesn't pull his punches, this is about the reality we are all facing which, if you don't buy into wishful thinking, is pretty challenging. But in reading it I have come to new clarity about how actually courageous it is to be an individual. It also strengthened my resolve to do good, to live with purpose, and to not get discouraged. There's a great tool offered too, the kirist step to the side, that is invaluable if you can master it. It is a guidebook to using the freedom we have to act in ways that make us proud of ourselves."—Scott G.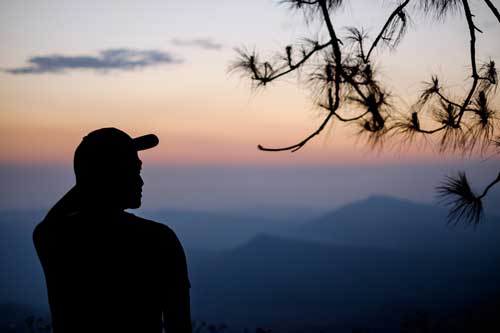 DETAILS
Date: 6-week online class beginning Monday, May 10, 2021
Cost: $295
Texts: Lighting the Way (provided), Kirism Study Guide (provided), additional lessons and materials (provided)
Method of delivery: Email and Zoom. Weekly lessons, dedicated question days, group involvement, camaraderie, and two Zoom calls (on Saturday, May 22, at 9 a.m. pacific/noon eastern time, and on Saturday, June 12, at 9 a.m. Pacific time/noon Eastern time). The calls will be recorded.
Learn kirism from its founder. Learn how it can make all the difference in your work with clients and how it can help you personally!
Eric Maisel
Eric Maisel is a retired family therapist and master coach. Widely regarded as America's foremost creativity coach, he is the author of 50+ books. His books include Coaching the Artist Within, Unleashing the Artist Within, Inside Creativity Coaching, The Creativity Workbook for Coaches, Therapists, and Clients, Fearless Creating, Lighting the Way, and many others. He trains creativity coaches, provides keynote addresses for organizations like The International Society for Ethical Psychology and Psychiatry and The American Mental Health Counselors Association, and leads workshops and trainings online, nationally, and internationally.