The Gathering of Creatives Conference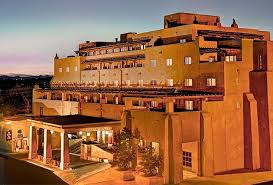 El Dorado Hotel & Spa
Santa Fe, New Mexico

September 20 – 22, 2019
Come join me in Santa Fe!
I'll be doing a day-long pre-conference Deep Writing workshop and an Unleashing the Artist Within workshop as part of the conference. Come do one or both!
Come join other creatives and a cadre of excellent teachers, including Julia Cameron, for a weekend of creativity, art, and personal transformation.
Deep Writing One-Day Workshop
Spend the day making real writing progress while exploring the unique challenges that writers face. Resolve long-standing issues around commitment, achieving a centered presence, mastering anxiety, upholding your dream, and maintaining the writing life. Ideal for writers at every level, whether you're hoping to get back to a beloved project, are currently immersed in a project, or are looking to discover your next subject.
Unleashing the Artist Within
In this two-hour workshop, you will learn how to break through blocks and increase creative purpose. You'll learn how to crack through everyday resistance, restore lost meaning, complete your creative projects, beat the creative blues, and much more.
VENUE & LOCATION
The Gathering of The Creatives is held at the fabulous Eldorado Hotel & Spa, designated by Condé Nast Traveler's 2017 Readers' Choice Awards as one of the Top Hotels in the Southwest and West!
Located in the heart of Santa Fe just off the historic Santa Fe Plaza, you will enjoy a stunning backdrop view of the Sangre de Cristo Mountains and be within a short walking distance from restaurants, art galleries, shopping, and other attractions. The famous Georgia O'Keefe museum is located directly behind the hotel.
Learn more here. I hope to see in Santa Fe!