Master the art of daily attention!
Maybe you want to get your novel written, a suite of paintings done, or a series of music videos put together. Maybe you want to build an online business. Maybe you want to upgrade your personality or strengthen your recovery from an addiction. Maybe you want to live a certain way, more calmly, more passionately, or more mindfully. Here's how!
Help yourself really do what you want to do by instituting a daily practice that becomes a deep habit and that sustains and maintains your life purposes over time. There is no better way to live your life purposes than via daily practice. Learn how to create and maintain a daily practice and be supported as you learn! 
+ An important weekly lesson about the elements of daily practice, challenges to practice, and more!
+ Daily guidance and inspiration
+ Two check-in days a week
+ All your daily practice questions answered
+ Spirited companionship!
Learn what it takes to maintain a powerful daily practice. And actually put one into place. A powerful daily practice can make all the difference in life!
This is absolutely the best way to get your business built, to get to your painting studio every day, to tackle issues like depression or anxiety, or to do anything that really requires daily attention. Make 2020 the year you master the art of daily attention!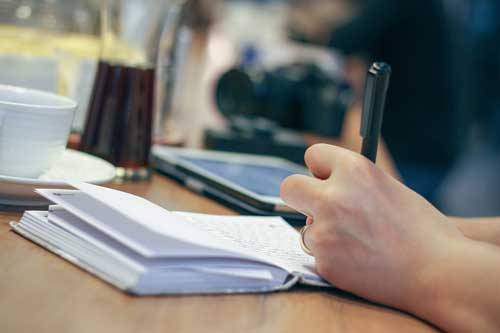 DETAILS
Delivery method
Email. There are no set meeting times, so this fits every schedule and will work for you wherever you live in the world.
Cost
$175 
Dates
September/October 2020
November/December 2020
Eric Maisel
Eric Maisel is the author of 50+ books among them Life Purpose Boot Camp, The Future of Mental Health, Humane Helping, Fearless Creating, Unleashing the Artist Within, and the forthcoming The Power of Daily Practice (New World Library, Fall, 2020). He is a retired family therapist, active creativity coach, "Rethinking Mental Health" blogger for Psychology Today, and lectures and leads workshops nationally and internationally.
Get signed up now!